So what is teen council? Well, it is basically a time when you can tell us grownups what exactly you want from your public library. Usually hour-long meetings, any teen who wants can meet with their librarians to determine programs, crafts, events, and projects you want from your library - you can even add your input on what books and items to purchase! It is a chance to let your voices be heard AND gain volunteer credit while doing so.
Current Teen Councils are:
Betty Rodriguez Regional Library (Every 2nd Tuesday)
The Betty Rodriguez Teen Council is the newest addition to Teen Council! You get a say in what happens at the Betty Rodriguez Library. Do you want board game days, movie nights, cooking classes? Come enjoy some snacks, share your ideas, and earn volunteer credit.
Every 2nd Tuesday at 4 pm.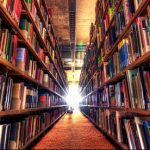 Clovis Regional Library (Every 1st & 3rd Tuesday)
The Clovis Library Teen Council has come up with some great ideas to make the teen programs better fitted to their interests, like Game Day Fridays. They also continue to provide great and insight into the building of the new Clovis Library. Did I mention we have snacks? As part of this teen council you can tell us what you want in you library, be it games, more snacks, study groups, or something we haven't thought of yet; that is why we need you! Join us every 1st Tuesday at 3:30 pm and 3rd Tuesday at 5:00 pm.
Fowler Branch Library (Every 1st Thursday)
The Fowler Teen Council is one of our newest additions to the Teen Council world. We want to hear from our teens and learn what their library wish list is made up of! Do you want Bad Karaoke, all the snacks you could dream of, or movie nights? All are welcome to join us to voice their opinions and have some snacks every first Thursday at 5:30 pm!
Gillis Branch Library (Every 2nd Monday)
The Gillis Teen Council started in Summer 2018 and we want to hear more of what you want at your library! We want to know what you want to see, hear, and do. Do you want all of the food/cooking programs or are you competitive and ready to take on everyone else in a round of trivia? Join and let us know every second Monday at 4:30 pm! We also have snacks!
Kerman Branch Library (Every 1st Wednesday)
The Kerman Teen Council is a recent addition to the Library. Come express your ideas, meet new friends and plan fun activities with other teens. Let your voices be heard! Oh, and there will be snacks too. Join us every 1st Wednesday at 2:30 pm.
Selma Branch Library (Every 3rd Thursday)
The Selma Teen Council just started in January 2018 and so far they have been a small, but excited group.  They have planned a Wii gaming competition where they'll face off against one another, a teen craft, and have experimented with nearly every type of slime imaginable.  Teen also get to voice their opinions on what they want to watch, read, and participate on in their community library.  All are welcome and we hope that you can join us every third Thursday at 3:30pm (snacks are included!).
Woodward Park Regional Library (Every 3rd Wednesday)
The Woodward Park Library Teen Council has thought up several fun day long events for Woodward Park - including Harry Potter Day (3 years running!), Percy Jackson/Camp Half-Blood (2nd year this year), and a brand new Star Wars Day! They also met with the people in charge of buying teen items to give their feedback - as well as feedback on this very website. Come join us every 3rd Wednesday to add your voice!
If you are interested in starting a teen council in your library - contact your local librarian OR come join us at one of the current teen council to get a sense of what we actually do... there is usually snacks provided (FREE FOOD??!!).